Not sure how to reset your device? Here is how to fully reset your device before a return. This will erase all private/personal data associated with the device.
Apple Devices:
How to factory reset your iPhone, iPad, or iPod touch
Step 1:
Back up your device
Step 2: Tap Settings > General > Transfer or Reset [Device]. Tap Erase All Content and Settings.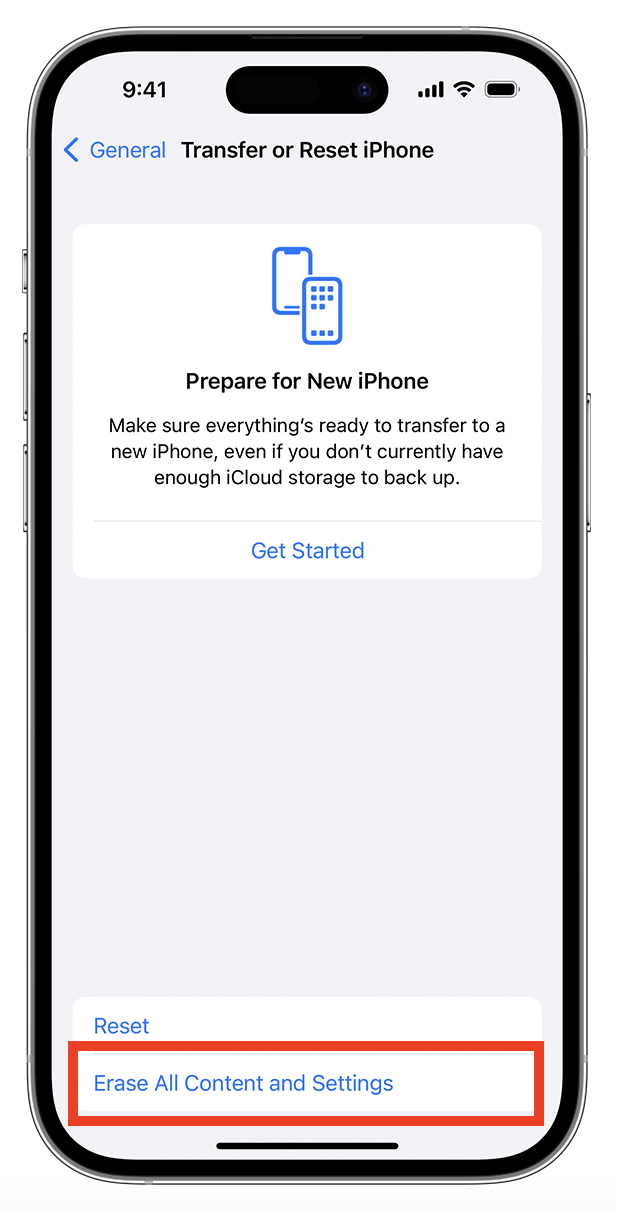 Step 3: If asked, enter your passcode or Apple ID password
Forgotten your passcode or Apple ID password?
Step 4: Confirm that you want to erase your device
If you have an eSIM, you can choose to erase your eSIM or keep it. If you erase your eSIM, you'll need to contact your network provider to reactivate your mobile plan.
Step 5: Wait for your device to be erased
It may take a few minutes to erase your data completely.
If you can't erase your iPhone, iPad, or iPod touch
(Source: Apple.com)
Android Devices:
Reset your Android device to factory settings
To remove all data from your phone, you can reset your phone to factory settings. Factory resets are also called "formatting" or "hard resets."
If you're resetting to fix an issue, we recommend first trying other solutions. Learn how to troubleshoot Android issues.
1. Know your Google Account username & password
To restore your data after you reset your phone, you must enter security info. When you enter the info, it shows that you or someone you trust did the reset.
Be sure that you have a Google Account on the phone.
Be sure that you know the password for the Google Account on the phone. To confirm, sign in to that account on another device or computer. If you don't remember the password,

get sign-in help

.
If you've set a screen lock, be sure that you know your phone's PIN, pattern, or password. If you can't unlock your phone,

learn what you can do

.
Tip: If you recently reset your Google Account password, wait 24 hours before you perform a factory reset.
2. Back up your data to your Google Account
A factory data reset erases your data from the phone. While data stored in your Google Account can be restored, all apps and their data will be uninstalled.
To be ready to restore your data, make sure that it's in your Google Account. Learn how to back up your data.
A factory reset can take up to an hour.
Charge your phone to at least 70%.
Connect your phone to Wi-Fi or your mobile network. When the factory reset completes, you must be connected to sign in to your Google Account.
On most phones, you can reset your phone through the Settings app. If you can't open your phone's Settings app, you can try factory resetting your phone using its power and volume buttons.